EDITOR's NOTE
_________________
HOMA HEALINGS
_________________
HOMA FARMING
_________________
ECO NEWS
_________________
EVENTS
_________________
MESSAGES FROM SHREE VASANT
_________________
FROM ORION TRANSMISSIONS
_________________



CAUSE & EFFECT (2)
We continue the study of the law of action and reaction. We can visualize this with the example of the ball hitting the wall. Under ideal conditions where there are no other factors involved, the ball comes back with the same intensity.
a) ACTION
An object of mass (m) is thrown with a force (F1) and acceleration (a1) and collides with a wall over a distance (d) after a time (t1)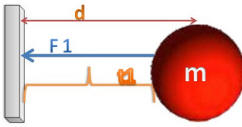 b) IMPACT



c) REACTION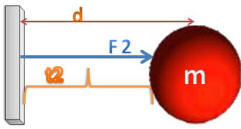 The same object of mass (m) returns to its origin with a force (F2) and acceleration (a2) after a time (t2).
Reasoning:
By applying the formula:
Force = mass x acceleration.
F1 = m x a1 and F2= m x a2
If the mass (m) is constant, and a1 = a2
Conclusion: F1 = F2
This law always manifests in ideal conditions in a vacuum.
However, usually there is no vacuum and there are other factors that can affect the results such as: the friction between: the object and the air,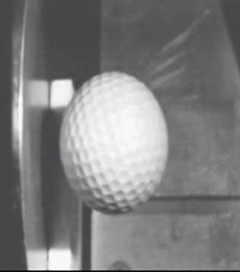 Golf ball hitting a wall
the object and the wall , the possible change of shape and mass of the object as it travels and collides, the temperature, the atmospheric pressure, etc. Also, remember that there is a tradeoff between (E)energy and matter according to the formula:


where c = speed of light.
That is, in ordinary terms, for every action there is a reaction, which can vary depending on many other factors.
This explains how a seed can become a tree which produces similar fruits, which are not exactly the same. No need to be a geneticist to draw these conclusions, although the study of this science "Genetics" helps us understand it . This physical law of cause and effect is also manifested in the metaphysical field as the Law of Karma. This also explains how a couple (man and woman) can generate children who are similar to some extent, but with different qualities. That is, you can predict to some extent the results or events through conventional sciences like: physics, chemistry, biology, genetics, and astronomy. Something similar can be done with unconventional sciences or approaches like: astrology, metaphysics, Palm reading, alchemy, Tarot, etc.
However, spiritual teachers and scientists tell us that destine may change when the willpower is increased and is channeled and concentrated in a direction chosen for certain goals.