EDITOR's NOTE
_________________
HOMA HEALINGS
_________________
HOMA FARMING
_________________
ECO NEWS
_________________
EVENTS
_________________
MESSAGES FROM SHREE VASANT
_________________
FROM ORION TRANSMISSIONS
_________________



ACTION & REACTION (1)
Let us continue with more self- study (Swadhyaya) and analyze "reap what we sow" So goes an adage in the Bible (Galatians 6:7). Can we sow lemon and harvest apples? Obviously no. The law of action and reaction, also called the law of karma or law of cause and effect, is responsible for most events.
Life brings people for us to learn lessons, grow, serve, pay past debts (karmic), guide, be guided, etc.
a) Sometimes, we are part of a group, where according to our views, the members are very different from us. Most of them are selfish, envious, jealous, greedy, lying, changing like a chameleon, timid, fearful, coward, spiteful, gross, dictators, tyrants, unjust, lusty, dirty, treacherous, ugly, evil, lazy, vicious murderers, disrespectful, proud, etc.

b) Sometimes, we interact with a group whose members are honest, fair, friendly, social, humble, hardworking, intelligent, helpful, beautiful, truthful, calm, courageous, loving, disciplined, organized, spiritual, kind, forgiving, comprehensive, clean, pure, demure, respectful, bright, angelic, holy, wise, innocent as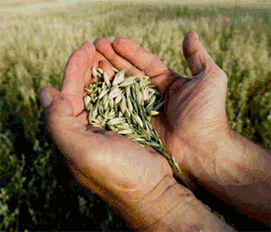 WE CREATE OUR REALITY
children, cunning as a wolf, worthy, builders, healers, teachers, etc.
c) Sometimes, we relate to a group whose members are a mixture of a) and b) (saints and demons).
d) Sometimes, we are with people where the individuals seem to have a salad of positive and negative qualities. That is, a person can show to be a saint in an instant or a demon in another.
So the question is: Why does life place us in these situations? According to our research, we create and attract these situations, depending on our current mental state and/or our past and present actions.
Occasionally, we can meet a being who enlightens us, gives us clarity, inspires us, guides us, shows us a path, a way of being and living, takes us by the hand towards a state of peace and bliss which we did not know.
They come to us and embrace us, not for our merits but for their mercy and unconditional love.