EDITOR's NOTE
_________________
HOMA HEALING
_________________
HOMA FARMING
_________________
ECO NEWS
__________________
EVENTS
__________________
LEARING ABOUT
AYURVEDA WITH
DR. IRMA GARCIA
_________________
MESSAGES FROM SHREE VASANT
_________________
FROM ORION TRANSMISSIONS
_________________
DISCIPLINE
Discipline is a quality that is necessary to instill in our children if we want them to achieve their goals.
Discipline is a spontaneous and natural manifestation in the development of events in nature. Example: many living organisms awaken at dawn and go to rest at sunset. The word "discipline" is linked to the word "disciple" and "student".
With discipline, we can reach our goals. Without discipline, we're lost. Discipline also helps us to study, learn, understand and manage the different aspects of life. Unlike "mechanical discipline" which brings a robotic perfection, "Conscious Discipline" accompanied by care and observation leads us to Unlimited Growth.
The Discipline is to the character development, what the chisel hit is to the rock statue. Discipline in a pure mind (without the crocodiles: anger, envy, jealousy, pride, lust, pride, etc.) is a tool that helps the person to release himself and serve the neighbor.
Discipline without compassion in an impure mind (with previous crocodiles) is an individual who enslaves and exploits bullying neighbor. An individual without discipline is a lost ship. The wrong disciplines carry the boat to wrong ports.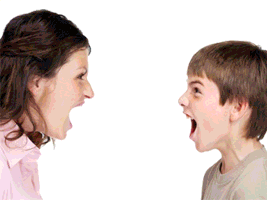 WE ARE RESPONSIBLE FOR WHAT OUR CHILDREN DO.
The incorrect practice makes us experts doing bad things. The "Correct Disciplines" lead to beautiful ports, calm and placid shores. They bring us closer to perfection. By the way, children imitate what they see and especially the parents or guardians. Some psychologists say these caretakers are better models and more effective when they turn their attention and will and take the time to guide and mold the character of their children especially during the first seven years. But, who are the models that teach "responsibility" to most of our children today?
There are certain disciplines prescribed in the Vedas * which have shown throughout history that they are effective, simple, powerful, beneficial and affordable to everyone.
The Practice of these ancient and transcendental disciplines leads to peace, happiness and self-realization.
What are these disciplines? They are:
Agnihotra, Daana, Tapa, Karma and Swadhyaaya. They are the Fivefold Path.

*Vedas: the most ancient wealth of wisdom of humanity.