EDITOR's NOTE
_________________
HOMA HEALING
_________________
HOMA FARMING
_________________
ECO NEWS
__________________
EVENTS
__________________
HOMA HEALTH WITH PHARMACIST MONIKA KOCH
_________________
MESSAGES FROM SHREE VASANT
_________________
FROM ORION TRANSMISSIONS
_________________
Lie vs. TRUTH
Darkness vs. LIGHT
Illusion vs. REALITY

Let's do a little more Swadhyaaya (self-study) and see the verse taken from Upanishad Brhadaranyaka-I.III.28:
ॐ असतो मा सद्गमय.
तमसो मा ज्योतिर्गमय.
मृत्योर्मा अमृतं गमय.
ॐ शान्तिः शान्तिः शान्तिः.
Om Asato Maa Sad-Gamaya
Tamaso Maa-Jotir Gamaya
Mrtior-Maa-amrutam Gamaya
Om Shaantih Shaantih Shaantihi
Meaning:
1: Om, Lead us from the Lie (illusion) to the Truth (Reality),
2: from darkness (ignorance) to Light (Spiritual Knowledge)
3: from (the fear of) Death to (the knowledge of) IMMORTALITY.
4: Om Peace, Peace, Peace.
Sometimes (or many times), It seems that we are in a world that is "normally" backwards. What is normal today is that almost everything is abnormal, but we call it 'normal'. Usually people call 'normal' what most think is real or true.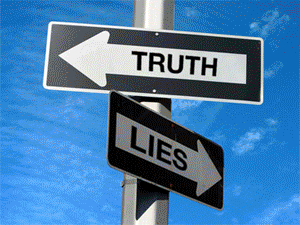 However, if we look a little deeper, we discover that our mind is full of many misconceptions.
How is this possible?
Can you give some examples?
Why is this?
Well, these might be some answers:
1) We are unconscious, asleep, dreaming, distracted, contaminated or sick.
2) We think we are:
a) a man, a woman, son, daughter, father, mother, a name, a title, a diploma, etc..
b) a body, a set of emotions, a group of perceptions, ideas, messages, subtle experiences, feelings, mind, thoughts, etc..
c) light, consciousness, emptiness, fullness, etc..
d) part of something bigger than us
e) full, whole, complete (nothing is separated from us).
Yes, yes, yes, it seems that we are full of pre-conceived ideas and many of these ideas are contradictory or strange.
Examples: People thinking that ...
a) we can poison plants (fruits, leaves, stems, roots, seeds, etc.) with pesticides and believe that this food can be healthy.
b) we are bigger, happier and richer if we are able to step over, going above and hurt others.