EDITOR's NOTE
_________________
HOMA HEALING
_________________
HOMA FARMING
_________________
ECO NEWS
__________________
EVENTS
__________________
HOMA HEALTH WITH PHARMACIST MONIKA KOCH
_________________
MESSAGES FROM SHREE VASANT
_________________
FROM ORION TRANSMISSIONS
_________________
DHARMA
Dharma is a term often used in relation to a lifestyle, or prescribed set of duties, that leads to a goal, condition or joy that results from a job well done. It is worth noting though that there is some relativity in respect to the Dharma; there are intended duties for every member of a family, a community, a nation, etc. Sometimes it seems that these obligations are contradictory or oppose one another. What should we do? How do we know which one to fulfill? Are there any guidelines or a manual to help us figure this out? Let's make some observations:
1) There are duties established for each individual depending on his/her:
family, culture, society, religion, etc.
2) Generally, there is an order or hierarchy of the elements in the systems that surround us.
3) The desire to achieve or do something specific could or could not be a duty as well.
4) The completion of a task can cause satisfaction to: a) our ego (small ego) or b) can guide us to benefit "the Self" and "the Whole".
There is a frame of reference that goes beyond time and space, that can be applied anywhere and at any time. These guidelines are in the Vedas and can be summarized as follows:
Yajnya, Daana, Tapa, Karma, Swadhyaya Nirato bhawet, Esha Evahi Srutyuktaha Satya Dharma Sanatanaha.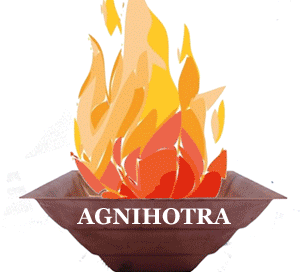 The Fivefold Path:

There are times when you do not know what to do, when your teacher tells you "listen to your heart" (listen to your inner guidance, the Divine that is within you, etc.).
But what do you do when:
a) the small self or ego prevents you from following the guidelines given to you by the Divine within or a Saint?
b) you speak English but you feel as if our inner Master speaks in a foreign language like Chinese or Sanskrit?
It is said that a Spiritual Master or Saint can be a translator between your mind and your heart, can clear your doubts, lead you to the truth, bring light to your minds, etc. The Spiritual Master can help us understand the Language of Love.
Question- what do you do if you lack an external guide?
Answer- Follow the "Fivefold Path" = FP
These ancient guidelines are simple.
Question- what is FP?
Answer - FP is equal to: Agnihotra, Daana, Tapa, Karma y Swadhyaaya (five steps)
Question – how do I follow FP?
Answer –
1)Do Yagnya /Agnihotra- (Yagnya Dharmam charaami)
2) Give/Share with responsibility- (Daana dharmam charaami)
3) Follow Self-disciplines- (Tapo dharmam charaami)
4) Do good deeds without seeking reward- (Karma dharmam Charaami)
5) Do Self-study – (Swadhyaaya Dharmam charaami)