EDITOR'S NOTE
_________________
HOMA HEALING
_________________
HOMA FARMING
_________________
ECO NEWS
__________________
EVENTS
__________________
HOMA HEALTH WITH PHARMACIST MONICA KOCH
_________________
MESSAGES FROM SHREE VASANT
_________________
FROM ORION TRANSMISSIONS
_________________
BOOSTING UP YOUR BRAIN POWER (Part I)
Today, we are stressed out by the myriad of demands upon us and many people feel the need to increase their brain power to keep up and move on. So what can we do? Well, suppose we see the brain as a computer. How can we improve it?
You can:
A) Modify the hardware (the infrastructure): adding more memory RAM, changing the CPU, etc
B) Modify or change the software through better programs
C) Do A & B
In the next Homa Newsletter, we will cover B and C. Now, let's focus on A, the change in the infrastructure of the brain. Some research shows that neurons are made throughout our lives. There are foods and substances that provide high-quality ingredients for the development and functional improvement of our neurons. Which are some foods for the brain?
The brain foods listed can help concentration, memory, sharpen sensory-motor abilities, speed up your reaction time, managing stress, and even slow down the aging in the brain cells! Of course, they are better if they are organic (free of agro toxics).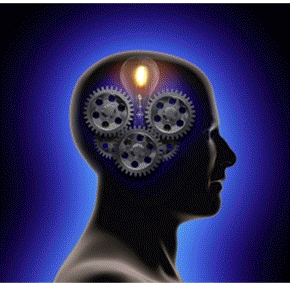 Taking the Super Nutrient - Agnihotra ash
Some of them are:
1. Whole grains 2. Acai berries
3. Almonds 4. Avocados
5. Bananas 6. Moras
7. Blueberries 8. Yeast
9. Broccoli 10. Brown rice
11. Brussels sprouts 12. Cantaloupe
13. Cashews 14. Cauliflower
15. Cherries 16. Cheese
17. Collard greens 18. Cranberries
19. Dark chocolate 20. Eggplant
21. Flaxseed oil 22. Green tea
23. Gingko Biloba 24. Fiber
25. Smell the Basil 26. Vegetables
27. Milk 28. Oatmeal
29. Oranges 30. Peas
31. Pecans 32. Plums
33. Potatoes / potatoes
34. Pumpkin seeds
35. Raspberries 36. Red cabbage
37. Red Grapes 38. Romaine
39. St. John's Wort 40. Soy
41. Spinach 42. Rice bran
43. Strawberries
44. Sunflower Seeds 45. Tomatoes
46. Vitamin supplements
47. Nuts 48. Water
49. Wheat germ 50. Yogurt