EDITOR's NOTE
__________________
HOMA HEALINGS
__________________
HOMA FARMING
__________________
ECO NEWS
__________________
EVENTS
__________________
SCIENTIFIC ASPECTS OF AGNIHOTRA
__________________
MESSAGES FROM SHREE VASANT
__________________
FROM INTUITIVE GUIDANCE
________________



Let us continue our Self-study (Swadhyaaya) so
what I am can be unveiled.
Why are injuries important?
With a little self-observation, we realize that attention is usually directed to what is 'irregular'. For example, if we look at a large white wall with a small black spot, the sight and mind automatically focus on this point and we question ourselves: Why is that there? Likewise, most people hold their hands to their chests and think of the state of the heart only when they experience pain.
Yes, yes, yes, wounds are irregularities in the body that disturb us and sometimes cause us pain.
No one wants to experience pain and seeks to repair the wound to return to 'normal' or 'health'. There are wounds that get repaired quickly and others that take more time. There are wounds that cause pain, but they are difficult to locate.
The Science of Conventional Medicine assists us in repairing superficial physical wounds or irregularities fairly effectively. Internal physical wounds usually require more technology for diagnosis
and treatment.
Some emotional or sentimental wounds can be very evident as in cases of depression, bipolar (manic-depressive), etc. There are people with mental illnesses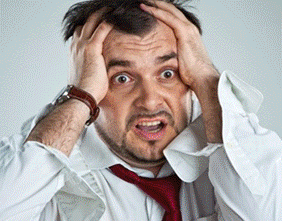 AGNIHOTRA IS TOTAL HEALTH.
that reflect behavior so rare that they are called 'crazy'.
There are more complex mental, emotional and spiritual illnesses that are sometimes very hidden.
On the other hand, there are people considered to be 'normal' who are liars and really 'sick' with pride, shyness, vain, greed, offensive, abusive, violent, extremist, lustful, addicted, disrespectful, etc. For some observers, society has changed so much that in many places the abnormal (disease)
has become normal.
And the normal is seen as abnormal.
It is as if the world is
"upside down".
A world that applauds the corrupt people and ignores the just ones.
However, there are more and more beings awakening, realizing and becoming aware that we are responsible for what happens and only by changing our thoughts and actions, we can change
our circumstances.
Each time, there are more courageous, kind, loving, helpful, compassionate, intelligent, and talented people who are taking a step forward in this battle where the Force of Love for the neighbor, for God and for the self is the main priority.