EDITOR's NOTE
__________________
HOMA HEALINGS
__________________
HOMA FARMING
__________________
ECO NEWS
__________________
EVENTS
__________________
SCIENTIFIC ASPECTS OF AGNIHOTRA
__________________
MESSAGES FROM SHREE VASANT
__________________
FROM INTUITIVE GUIDANCE
________________



Today, we are very fortunate for we have the chance to ascend
and rise to become
"One with the Creator ",
faster than other times.
You may also ask:
Why...? and How...?

Through challenges,
we are pushed to think and act wisely;
we get closer to support each other and
gain strength.

The greater the difficulty, the greater the effort.
The more people are affected, the more
people are joining.

Wherever we look, there are problems to be solved and opportunities to experience
"The Joy of Triumph".

The young ones and adults are noticing extreme changes everywhere:
climate, health, economics, power, natural resources, energy sources, society, family, flora, fauna,
weather, politics, etc.

Many people are digging their heads in the ground
and seeing nothing.

Many people choose to see the abnormalities as normal and do nothing.

Some people acknowledge these abnormalities but they feel powerless to change them.

Very few are ignorant and blind about these Problems.
However, there is a group of "Awakened People" who are Rising in
Numbers and Consciousness
which are working
towards "Solutions"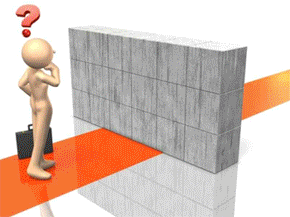 The Fivefold Path will bring us TOGETHER.
You are one of them.
According to the wise saints, the primary cause of these problems is Darkness in the Mind (ignorance, being unaware),
lack of Compassion,
Pollution and
the Breaking of Natural Laws.

By breaking the Law of Gravity,
an object can crash.
By breaking the "Law of Love",
the heart can crack and selfishness, greed, lust, envy, etc. can spoil Humanity.

What to do?
As we move towards the light,
the darkness vanishes and the Reality surface and
the Truth is experience.
The practice of the Fivefold Path (FP) align us with
these Natural Laws.
FP (Agnihotra, Daana, Tapa, Karma, and Swadhyaaya)
brings order and harmony.

You can to follow the light
when you practice Agnihotra.
With Agnihotra, you are powerful.
With Agnihotra, I am powerful.
With Agnihotra, we (you and me)
are more powerful.
With Agnihotra, we can be
full of Love and help the Planet and its inhabitants
into a more Balance Life.

And yes, yes, yes, with Agnihotra, we can connect and realize
"We are One".
OM Agnihotra OM
Note: We were born Winners
for We are an Image of the Creator.
The rest is an illusion.