EDITOR's NOTE
__________________
HOMA HEALINGS
__________________
HOMA FARMING
__________________
ECO NEWS
__________________
EVENTS
__________________
SCIENTIFIC ASPECTS OF AGNIHOTRA
__________________
MESSAGES FROM SHREE VASANT
__________________
FROM INTUITIVE GUIDANCE
__________________



Water is to life, what
love is to existence.
Water:Life :: Love:Existence
Explanation:
If we are in a desert, it is clear that the first thing we are looking for is water.
Our instinct tells us that.
When we get the water, we bring it inside through our mouth with our hands or another object.
First, we fill our interior and then we use the water to wash and clean our surroundings and other objects (dishes, pots, cutlery, clothes, floors, etc.), as rules of hygiene to maintain health.
Water is transformed as it is internalized passing from the digestive system into the circulatory system, the cellular level
and deeper.

Something similar we could say about the air.
The air is to life, what love and peace is to being.
Air: Life :: Love/Peace: Being
Something similar can be said about Love.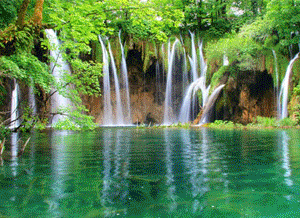 Agnihotra reconnects us with the Source (Love).
This energy, "LOVE", modifies our being, vitalizes our being, as it penetrates us. And then,
it expands in our surroundings
to help Social Health.
Also remember that
the purer the water and air,
the more useful they are.

Today, pure water and pure air are scarce as is Unconditional Love and Harmonizing Peace.
Sometimes, we have experienced some very beautiful amazement when arriving at a "pristine" or "paradise-like" place.
Sometimes, we also experience a deep peace in certain places or
with certain people (Saints).
This is the result of the "RESONANCE" we feel with these Sacred Places (temples, churches, mosques, etc.) or some Holy Saints (which are also rare).
However, from the point of view of Physics, let us remember that to experience that Resonance, we must be Resonant with those Frequencies.