EDITOR's NOTE
________________
HOMA HEALINGS
________________
HOMA FARMING
________________
ECO NEWS
________________
EVENTS
________________
FUTURE EVENTS
________________
SCIENTIFIC ASPECTS OF AGNIHOTRA
________________
MESSAGES FROM SHREE VASANT
________________
FROM INTUITIVE GUIDANCE
________________



THE PURPOSE OF LIFE
Let us do more Swadhyaaya (self-study).
If you ask a group of people: What is the purpose of life? The vast majority would say that the purpose of life is
"To Be Happy."
But the meaning of happiness varies greatly depending on:
the state of consciousness, age, culture, region, education, economy, beliefs, etc. of the respondents.
Thus, we see how the babies are happy when their mother is near. Children are happy when they are playing. Young people are happy with new experiences, romances, adventures, etc. Adults tend to seek more money, wealth, properties, partner, children, fame, power, etc.
For some happiness is to eat or live with much comfort and luxury, fashion, jewelry, pleasure, sex, etc. Some have much joy when they express their feelings through their voices, dance, sculpture, painting or any art. Some want to investigate and discover mysteries , study science or philosophy, etc.
Many experience happiness when they serve others selflessly.
And few just focus on searching the "Self" behind the shadows.
Every day there are more souls who want to go beyond all transient joys or loves and want to get back to the Source and feel in communion with the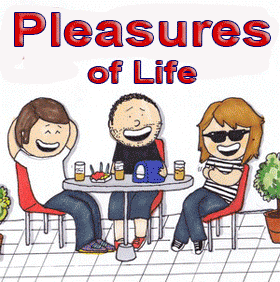 The practice of Agnihotra is a simple technique that can start our "Awakening to other Realities".
Creator of all these "Gifts" (emanations or projections). Agnihotra (Vedic Fire) can bring us to the practices: Daan, Tapa, Karma and Swadhyaya. They together form what is called the "Fivefold Path", which has a universal character and it is open to anyone who wants to know through his/her own experience without having to change his/her beliefs.
Yes, yes, yes, some souls want to go beyond the "Gifts of Life" and the limitations and meet the SELF or great soul or God, hiding behind the "Gifts" or rather, hiding
inside of us.
Spiritual Scientists tell us that only through the Union with the Universal Father / Mother, we can find the
"Permanent Happiness".
We invite you to walk together, holding hands,
back to Our Great Home.
Receive all our love.
OM SHREE OM