EDITOR's NOTE
_________________
HOMA HEALINGS
_________________
HOMA FARMING
_________________
ECO NEWS
_________________
EVENTS
_________________
MESSAGES FROM SHREE VASANT
_________________
FROM ORION TRANSMISSIONS
_________________



THE "PROPERTY"
The property is usually associated with the words "mine", "your", "his", "hers", "our", etc. in the material world. You can own a house, land, plants, animals, cars, buildings, jewelry, clothing, electronics, appliances, companies, cities, royalties, money, mines, books, antiques, furniture, etc. Some people even claim to own other people. We tend to identify with our belongings. Even some so called "spiritual people" tend to do this. Maybe it is part of living in a material world.
Consider these cases:
a) You withdraw $ 250,000 (hard-earned money with your work) from your bank account to get the home you have always wanted, but someone intercepted you in your way to the office and you were robbed in 5 minutes. How would you feel?
b) A poor person was killed and robbed. He had only $ 10 for his family meal.
The police caught the thieves. Now, let us say that you are the judge and you must decide what to do with these criminals. What is the price they must pay for their actions according to you?
In the first case (a), the thief said, "I needed the money for a surgery, otherwise my mother would die."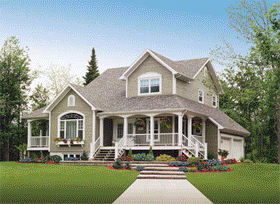 Can you have things or peace?
Things and peace?
Or just PEACE?

In the second case (b), the thief said, "He was poor and had no job, so he had to steal to feed his family."
However, a third person (billionaire) appears and says. "I know these criminals and I want to pay for them. How much should I pay?"
Perhaps the answer may seem easy for some people but difficult for others. And probably many other factors have to be taken into account.
You can replace any object, but you cannot replace life, can you?
Can you give life? Someone can say "we have no right to take life, any life, unless it is a situation of self-defense."
Whatever the case may be, the practice of Fivefold Path -FP- (Yagnya, Daan, Tapa, Karma and Swadhyaaya) can bring more light on these dilemmas.
Yes, yes, yes, there is the law of Karma (you reap what you sow). However, above this law is the
"Law of Grace". And yes, yes, yes, by Living the FP, we can align ourselves with the Divine Grace.
OM DIVINE GRACE OM
OM SHREE OM